Jeanette Pablo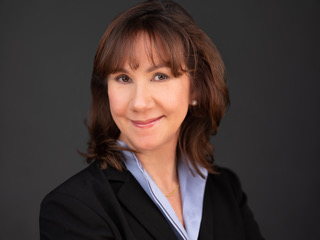 Jeanette Pablo is an international energy system and climate policy expert with over 20 years of experience related to the energy system, energy security, deep decarbonization strategies, and advanced energy technologies. She is an experienced negotiator with a proven record analyzing complex policy, legal and regulatory issues to address U.S. and global climate change and has longstanding, positive working relationships with federal agencies, law firms, industry, trade associations, environmental groups, think tanks, and research and modeling institutions. 
Ms.  Pablo recently joined the Clean Air Task Force (CATF) as Resident Senior Fellow, leading CATF's engagement on policies and strategies to advance clean energy infrastructure and carbon net zero corporate procurement.
From 2017 – 2021, Ms. Pablo served as General Counsel for the Energy Futures Initiative (EFI), a clean energy think tank, and EJM Associates, an advisory firm specializing in energy issues, both founded by Ernest Moniz, the 13th Secretary of Energy. She had primary responsibility for all legal matters including strategic and financial transactions. She was also a major contributor to EFI's research and analysis portfolio for advancing clean energy technologies and deep decarbonization pathways.
Ms. Pablo served as Acting Deputy Director for Energy Systems and Senior Advisor in the Office of Energy Policy and Systems Analysis at the U.S. Department of Energy (DOE) from 2015 to 2017. She led a team addressing opportunities and risks related to the nation's energy systems and infrastructure, electricity policy, North America energy policy and security, and critical materials. Ms. Pablo was instrumental in the development of Transforming the Nation's Electricity System and the 2017 U.S.-Mexico Electricity Reliability Bilateral Principles which established a framework for the cooperative relationship between Mexico and the North American Electric Reliability Corporation. She also represented DOE, before the U.S. Trade Commission on the Transatlantic Trade and Investment Partnership (TTIP) negotiations.
From 2005-2015, she was the Director of Federal Affairs & Senior Climate Advisor to the CEO at PNM Resources and chief strategist for PNM Resources' landmark 2013 Clean Air Act settlement with the U.S. Environmental Protection Agency and the State of New Mexico.  She was also the lead negotiator for the U.S. Climate Action Partnership, producing A Call for Action (2007) and the Blueprint for Legislative Action (2009). Prior to that, Ms. Pablo was a federal policy advisor at the Tennessee Valley Authority (TVA), and an Energy Associate at the law firm of Verner, Liipfert, Bernhard, McPherson and Hand.
Ms. Pablo is an annual speaker on clean energy and climate change at the U.S. Army War College seminar on Energy Security, a member of the Organization for Economic Cooperation and Development and International Energy Agency Climate Change Expert Group, co-author of Gender & Racial Equity in the Energy Sector for Clean Energy for Biden, co-founder and vice president of the board of Asian Americans in Energy, Environment and Commerce.
Ms. Pablo earned a B.A. cum laude from the University of Virginia, an M.A. in Liberal Studies and a J.D. from Georgetown University. She is an attorney admitted to the U. S. Supreme Court Bar, the District of Columbia Bar, the New York Bar, and the Pennsylvania Bar.