Celebrating Women's History Month
March is Women's History Month and AE2C is "Celebrating Women Who Tell Our Stories." The women of AE2C tell their stories every day in the work they do in the energy, environment, and commerce sectors. Their heritage comes from all over Asia – China, Iran, Japan, Philippines and more. In their stories you will hear about persistence, perseverance, determination, and adaptation.  Their stories provide inspiration. Their leadership, in AE2C and in business, gives us hope for the future. Thank you to all the women within the AE2C family for all you do and for sharing your stories.
Pictured below (L to R): First row: Caitlin Smith, Reihaneh Irani-Famili, Jeanette Pablo, Jenny Hou; Second Row: Vida Benavides, Puja Vohra, Melita Elmore, Afroze Mohammed, Janice Dunn-Lee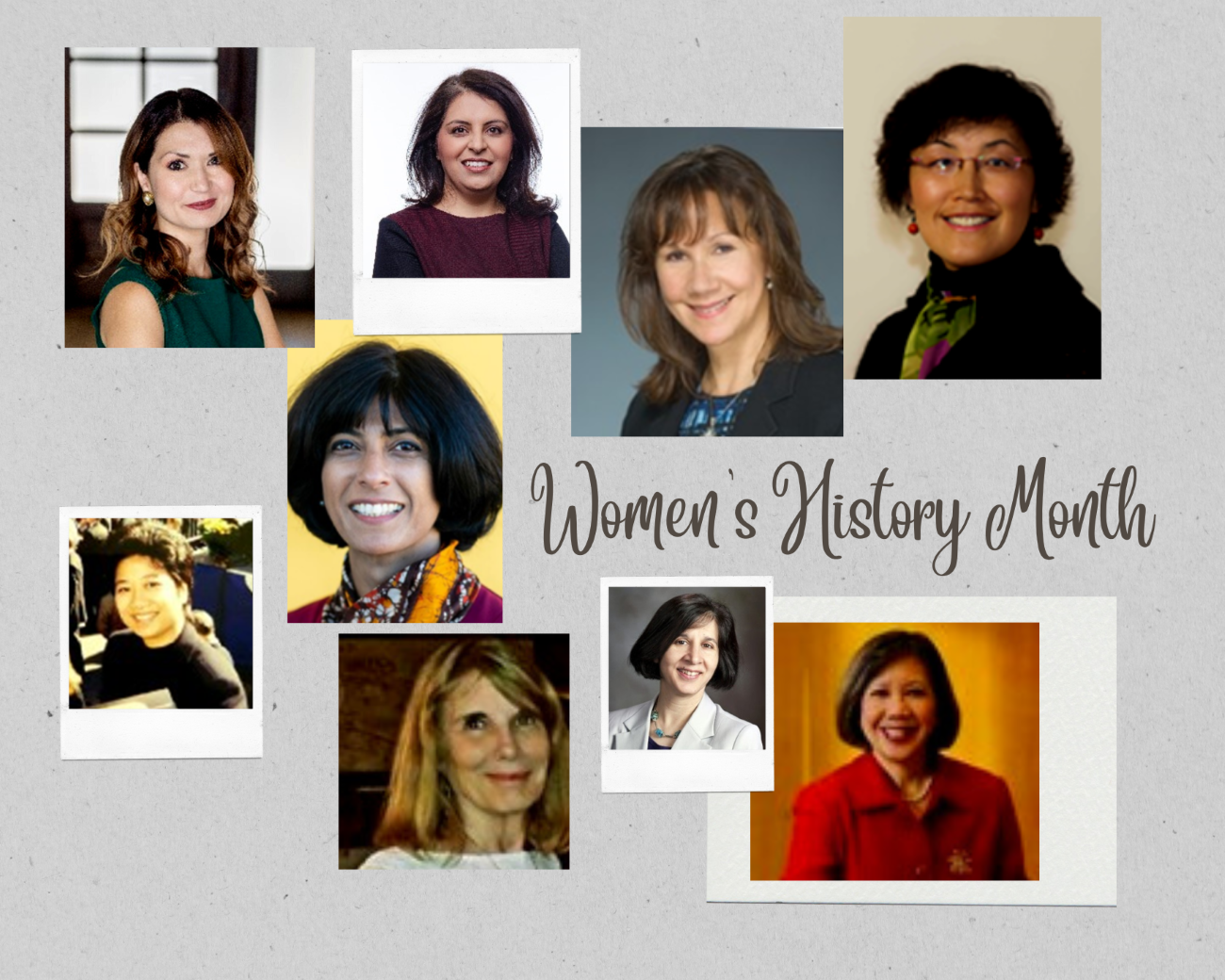 Massachusetts Chapter Launch in Boston
In October, AE2C launched its Massachusetts Chapter with an in-person event in Boston. 
"Achieving Energy Justice in a Clean Energy Transition – Global, National and Regional Perspectives"
featured a keynote address by the Honorable
Shalanda Baker
, Director of Economic Impact and Diversity, U.S. Department of Energy.
Director Baker joined the panel on energy justice as a critical part of the clean energy transition as seen from a local, national, and global perspective. In addition to Director Baker, panelists were:
*Judy Chang, Undersecretary for Energy and Climate Solutions of the state of Massachusetts, 
*Reihaneh Irani-Famili, Vice President of the Clean Energy Development & Infrastructure Investment, National Grid,
*Jeanette Pablo, Director of Climate Equity and the Clean Energy Transition, Clean Air Task Force, and AE2C Vice President. 
Over 45 individuals from state agencies, utilities, local community organizations and nonprofits, and academia attended the launch event. 
Special thanks to Eversource, our premier sponsor for the event, Geoff Why, a partner at Verrill who contributed the use of its conference room facilities for this event, and Scott Anderson, who is the managing partner of the Verrill Law Firm.
AE2C Supports DOE Clean Energy Corps Initiative in August
AE2C was honored to sponsor an event for select guests from diverse communities entitled "Special Briefing for Executive Champions" organized at the behest of the U.S. Department of Energy on its Clean Energy Corps hiring campaign.
This briefing, convened in August and hosted by Dentons LLP, educated participants regarding DOE's campaign to recruit the hundreds of government staff needed to implement the newly enacted Bipartisan Infrastructure Law.
The briefing was led by the Honorable Shalanda Baker, the Director of the DOE's Office of Economic Impact and Diversity and Secretarial Advisor on Equity. Alongside her was the DOE's Infrastructure Coordinator, Jeremiah Baumann. Over 60 leaders from the energy sector as well as trade and professional associations attended the briefing. Both Director Baker and Chief of Staff Baumann highlighted key milestones of the campaign and explained the need to hire DOE staff in manufacturing, stakeholder/external engagement, and clean energy management departments.
More information can be found at http://www.energy.gov/cleanenergycorps.